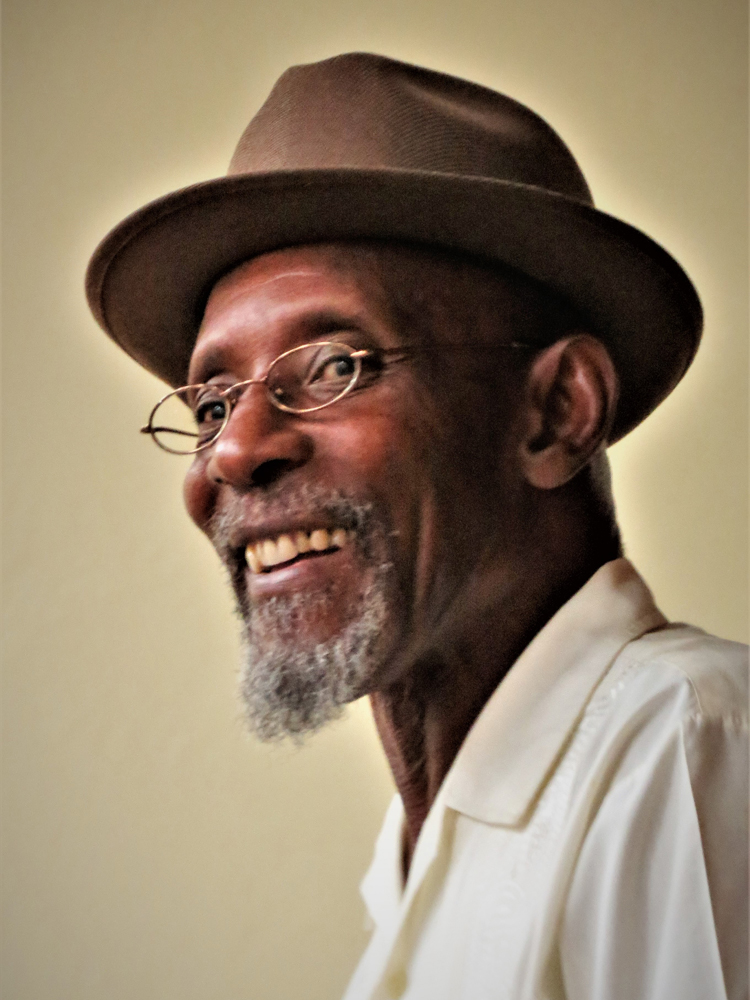 Linton Kwesi Johnson
Linton Kwesi Johnson (LKJ) is a recording artist, reggae poet and activist born in 1952 in Clarendon, Jamaica. He came to London in 1963 and went to Tulse Hill secondary school, joining the Black Panthers whilst there. He later studied Sociology at Goldsmiths' College. In 1977 he was awarded a C Day Lewis Fellowship, becoming the writer-in-residence for Lambeth. He was the librarian and education officer at the Keskidee Centre, the first home of black theatre and art, and in the 1980s spent time working as a journalist.
Johnson's first poetry collection was Voices of the Living and the Dead (1974). In 2002 he was only the second living poet and the first black poet to be included in Penguin's Modern Classics; that book is now republished as Selected Poems. In 2023 Time Come, the first collection of his selected prose came out. Johnson's first album, Dread Beat An Blood was released in 1978. He has fourteen others out, many on his own record label, LKJ Records. 
LKJ has toured the world with the Dennis Bovell Dub Band. His numerous international awards include: the Premio Piero Ciampi Citta di Livorno Concorso Musicale Nazionale in Italy (1998); Fellow of the Royal Society of Literature (2013); English PEN's Pinter Prize (2020); and an Honorary Doctor of Letters from the University of the West Indies (Mona Campus) in 2021. He is a Trustee of the George Padmore Institute and 198 Contemporary Arts and Learning.
PHOTO: Clinton A Hutton