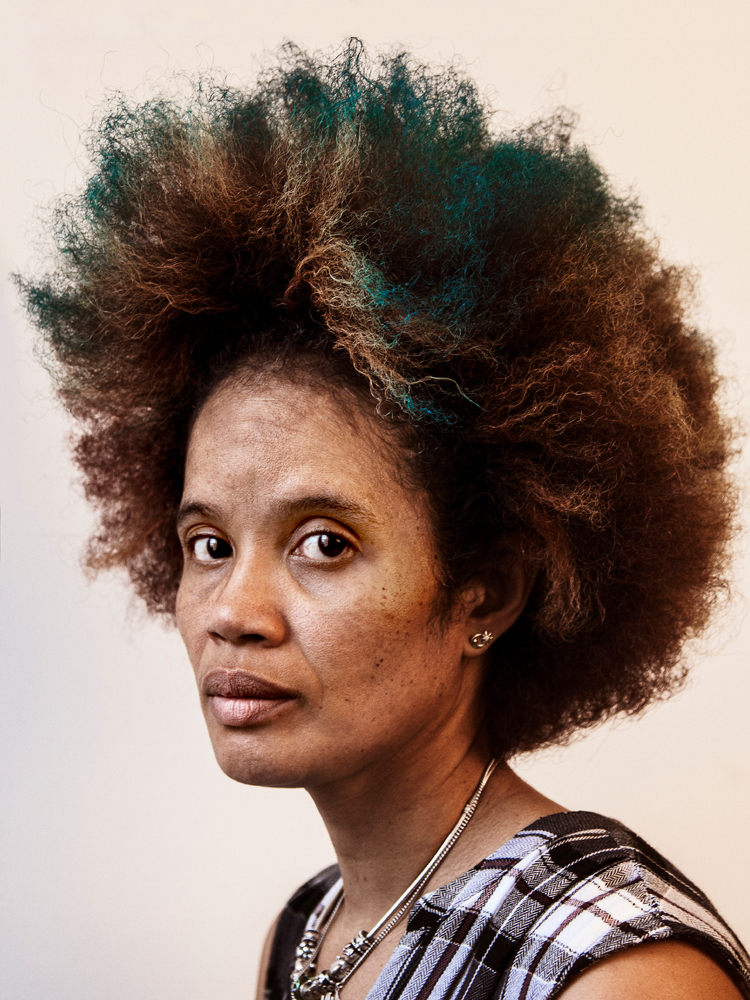 Staceyann Chin
Staceyann Chin unapologetically identifies as Caribbean, Black, Asian, lesbian, feminist, pro-choice mother, and, most recently, farmer and land Steward at the Community homestead, at Kindred on the Rock.
First known as co-writer and performer in the Tony award winning Def Poetry Jam on Broadway, Staceyann was interviewed on The Oprah Winfrey Show about the consequences of coming-out as a lesbian in Jamaica. 
From poetry readings at the Nu-yo-rican Poets' Café to one-woman shows Off-Broadway, to writing-workshops and much-lauded performances in Sweden, South Africa, and Australia and Jamaica — Chin remains a multi-disciplinary artist — with a memoir, The Other Side of Paradise, a collection of poems, Crossfire, numerous theater pieces, documentaries — Chin has penned essays, manifestos, articles, and more. Her most recent One-Woman show, Motherstruck, which examined the incredibly arduous journey of being a single, Black, lesbian, artist, consciously choosing motherhood, was made into a film project premiered at The Tribeca Film Festival.
Chin has received numerous awards and honors for her work; among them is the 2007 Power of the Voice Award from The Human Rights Campaign, the 2008 Safe Haven Award from Immigration Equality, the 2008 Honors from the Lesbian AIDS Project, and the 2009 New York State Senate Award. 
From her first show, Hands Afire, at the Culture Project in New York City, to ongoing dialogue about sex and sexuality at the Museum of World Culture in Gothenburg and at WNYC Greene Space in New York City, to sermons delivered to congregations in Harlem and Seattle, and a fireside chat at her 70-acre community farm in Point Hill, Jamaica, Staceyann continues to demonstrate a commitment to stretching the margins of the catalogue of oppressive ideologies we often argue are normative.
Twitter: @staceyannchin
Instagram: staceyannchin
Website: chinpoetonline.com