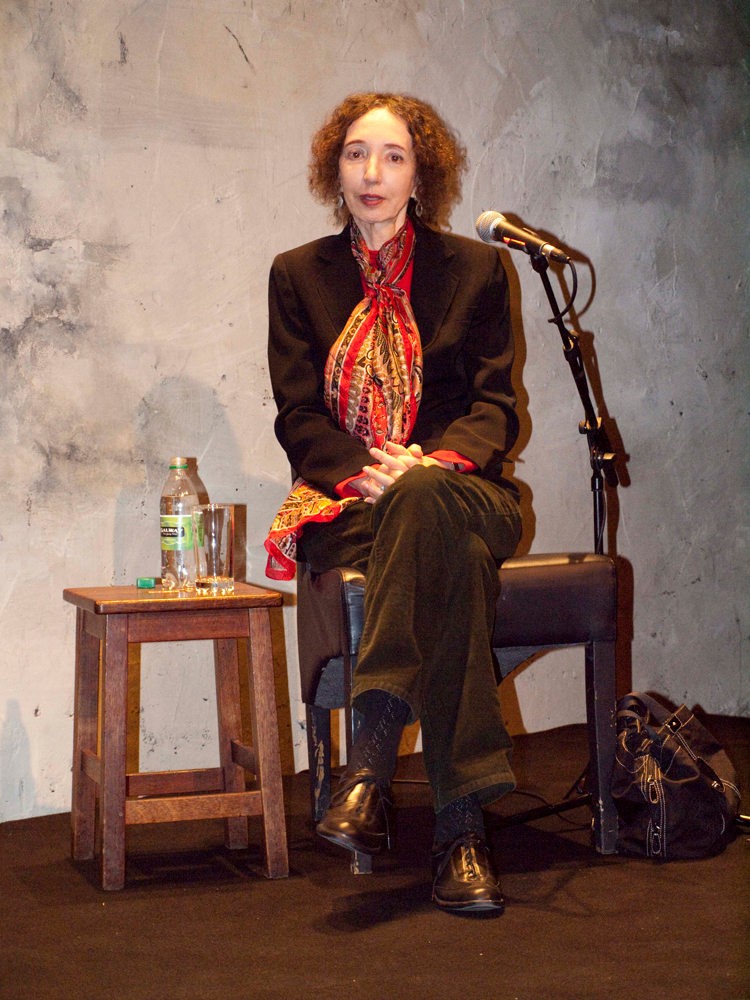 Joyce Carol Oates
Novelist, essayist, and poet Joyce Carol Oates was born in Lockport, New York. One of the most prolific American writers of the 20th century, Oates counts historical biographies, depictions of working class families, and magical realist Gothic fiction among her oeuvre. She often depicts hardships and violence in American towns, and has received both critical and popular acclaim in her 50-year career.
Oates is the author of over 70 books, her most recent novel being Babysitter. The volumes include the novels Night. Sleep. Death. The Stars. (2020); The Book of American Martyrs (2017); The Accursed (2013); The Gravedigger's Daughter (2007); Blonde (2000), winner of the National Book Award; We Were the Mulvaneys (1996); Because It Is Bitter, and Because It Is My Heart (1990); You Must Remember This (1987); Bellefleur (1980); and them (1969), winner of the National Book Award. She is also the author of the story collections Beautiful Days (2018) and Dis mem ber (2017). Her short stories and essays have appeared in the New York Times, the Washington Post, The Atlantic, and Harper's, and have been widely anthologized.
 
Oates has also published numerous books of poetry, including American Melancholy (2021), Tenderness (1996), The Time Traveler (1989), Love and Its Derangements (1970), and Women In Love and Other Poems (1968).
Oates is the winner of the O. Henry Award, the National Humanities Medal, the Pivano Award, the Norman Mailer Prize for Lifetime Achievement, the Peggy V. Helmerich Distinguished Author Award, the PEN/Malamud Award, the Rae Award for the Short Story, the Stone Award for Lifetime Literary Achievement, and the 2019 Jerusalem Prize. 
Twitter: @JoyceCarolOates
Instagram: joycecaroloates3146